Limited Edition Digital Waffle Machine
Posted on Feb 19th 2020
.
Limited Edition Digital Waffle Machine
The Malted Waffle Company is proud to announce our
latest product, The Digital Waffle Machine.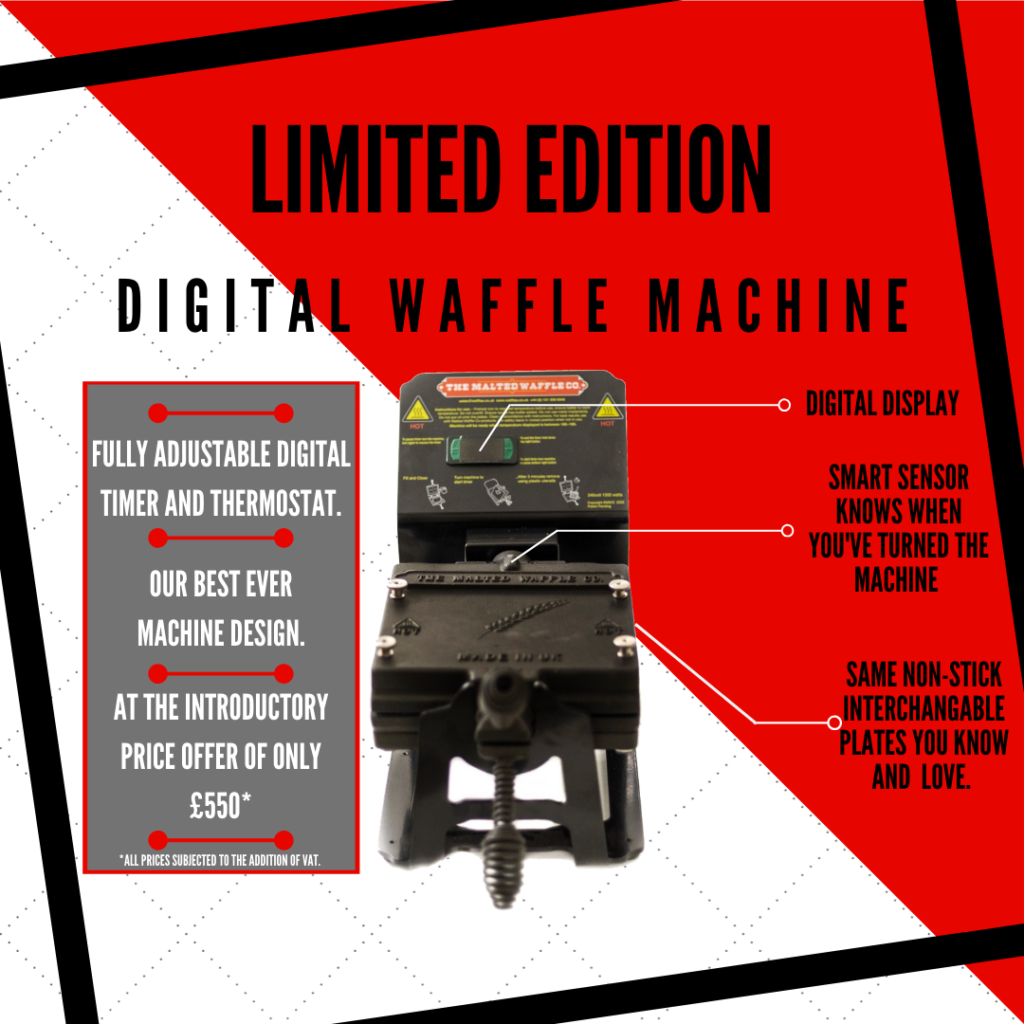 Our new digital waffle machine is an innovative improvement on our original machine. We have made many inventive changes over the years to the design and now we believe this is the best yet.
What is different about this machine?
To put it really, really simply… it's digital. But we know that is a really vague analysis of the changes we've made. So, let's dive into the proper technical stuff of our digital waffle machine!
The digitization of the machine has allowed for an up to date machine display which shows live temperature fluctuations along with the timer.
The machine can now be adjusted freely by the owner. The process of adjusting thermostat and timer is simple and the steps are easy to follow when the machine is off and cool.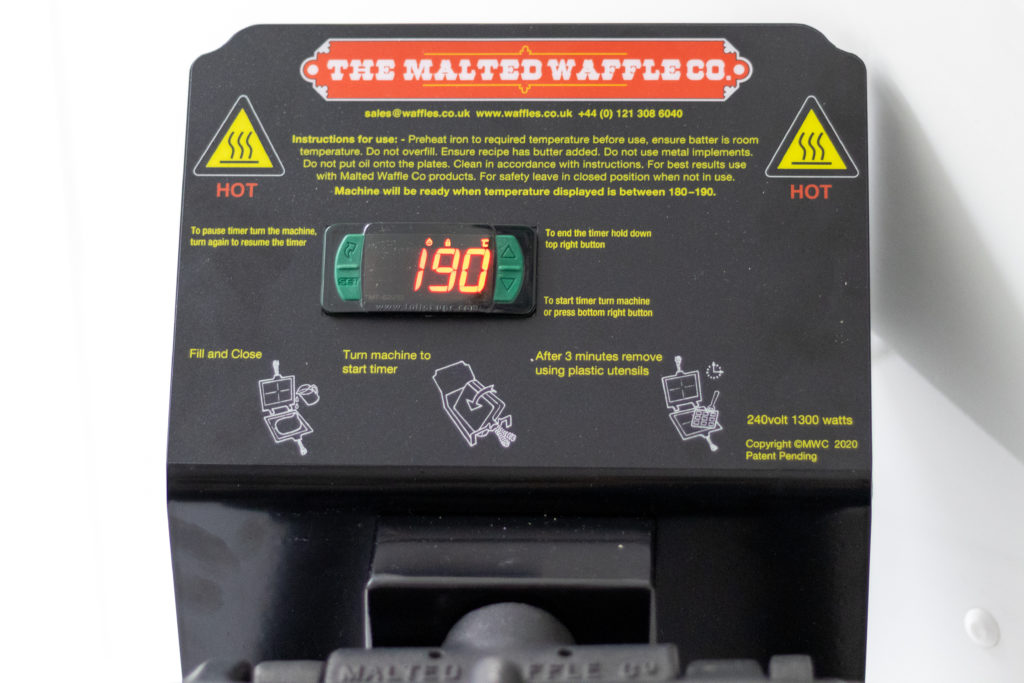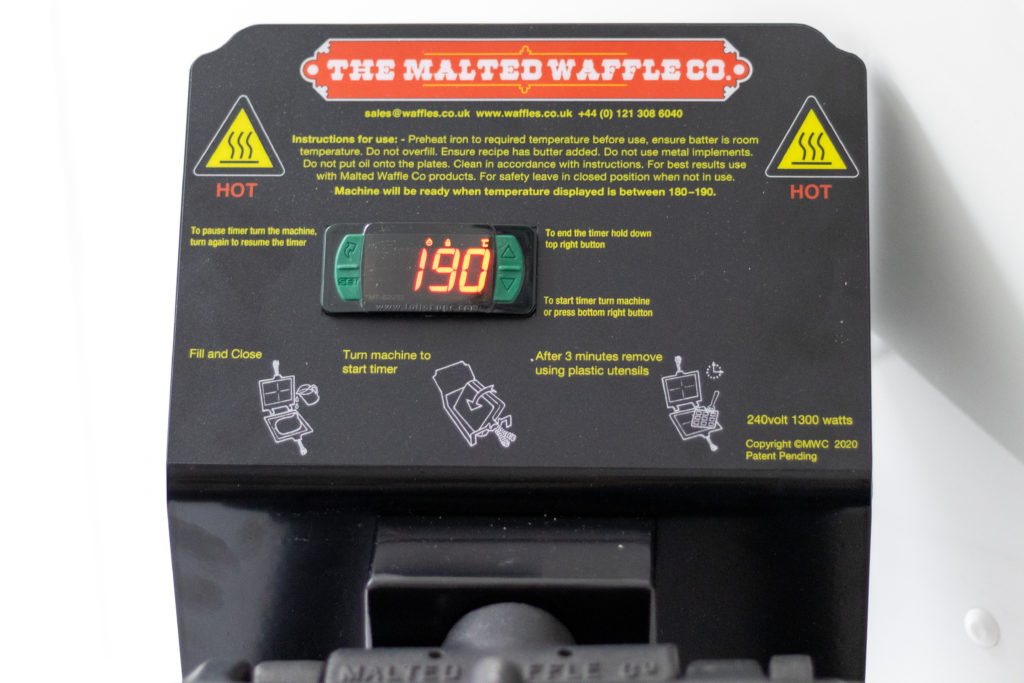 Why is this important?
The benefits of being able to adjust these features have come from customer feedback. Everybody has their own preference of how they like their waffles cooked and now your establishment can choose the time and temperature at which this is right for you. The default setting we programme them at is our recommended temperature and time, but we understand that variables can make these not ideal for everyone.
What else is new?
The machine has over-rotation guard on the spindle which allows the machine to be used properly without damage to internal electrical wires. In simpler terms, when you flip the waffle iron after you've filled it up it will only turn in one direction. This guard also means that the turning motion can now be used as a sensor for the machine now, too.
By filling and turning the machine it will automatically start the timer counting down. I know most of us will be guilty of not setting the timer after flipping it over. No need to worry any more!
This machine is so smart that the timer will also be paused if you turn it back to the original side you filled it from.
Once the timer has completed it will make some continuous beeps. Notifying you that your perfect waffle is ready.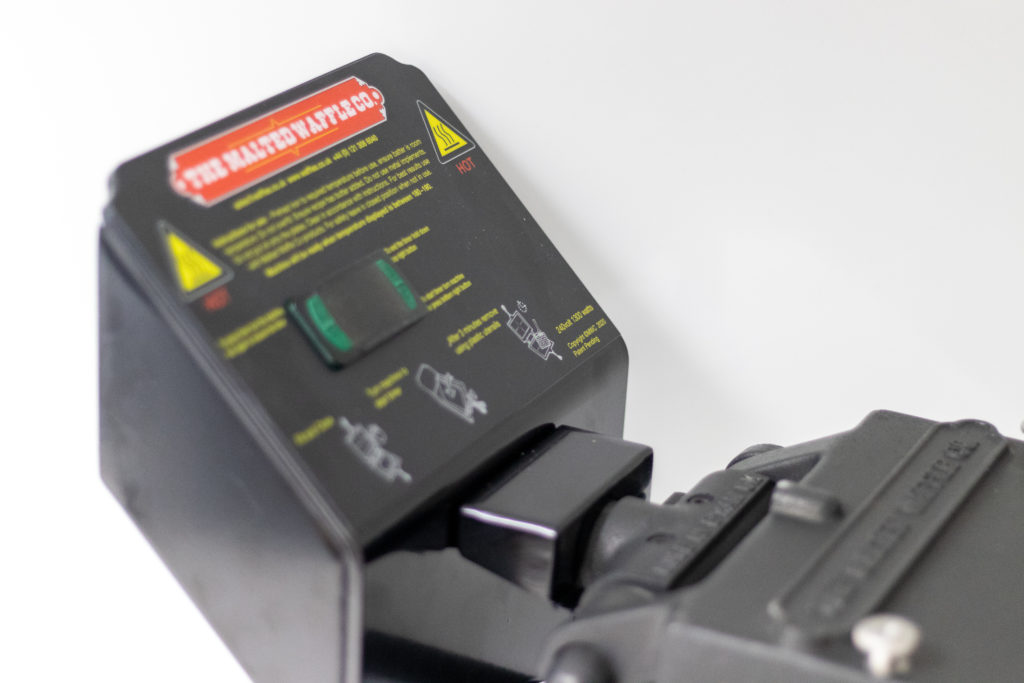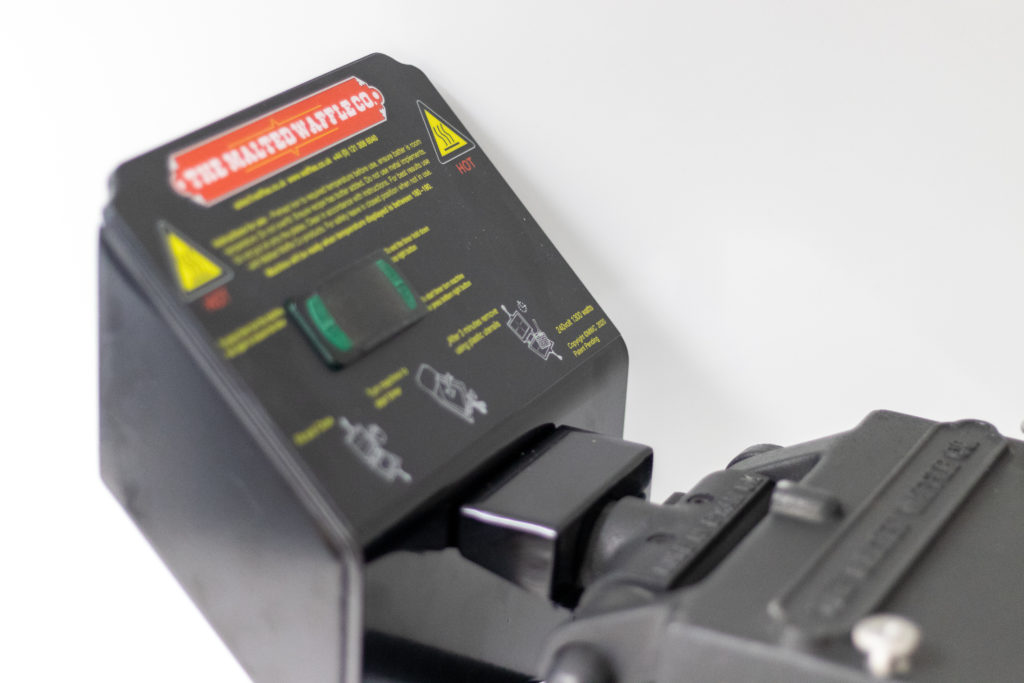 But what have you kept the same?
Most things, in fact! We love our machine design because its been a labour of love over the past 30 years for us. We're constantly finding new innovations which can make usage easier for the customer. Our recent addition of removable plates was a big hit. So, of course we kept them.
We also loved our overspill design which stops batter spillages. Not just because it means you get to eat the cooked excess as a treat. But because it makes sense to us. Rather than having a round design which encourages excess mix to spill out onto the work top. And we all know that batter is much harder to clean than a cooked product.
The non-stick coating we use is staying for good too! We've tried and tested this coating and we love it because it can be cooked off the plates at very high temperatures. This means that our machines can be re-coated time and time again without affecting them. It also allows for the machines to be 100% recyclable. You know what they say. If it ain't broke, don't fix it!
Read more about how we recycle our waffle machines here!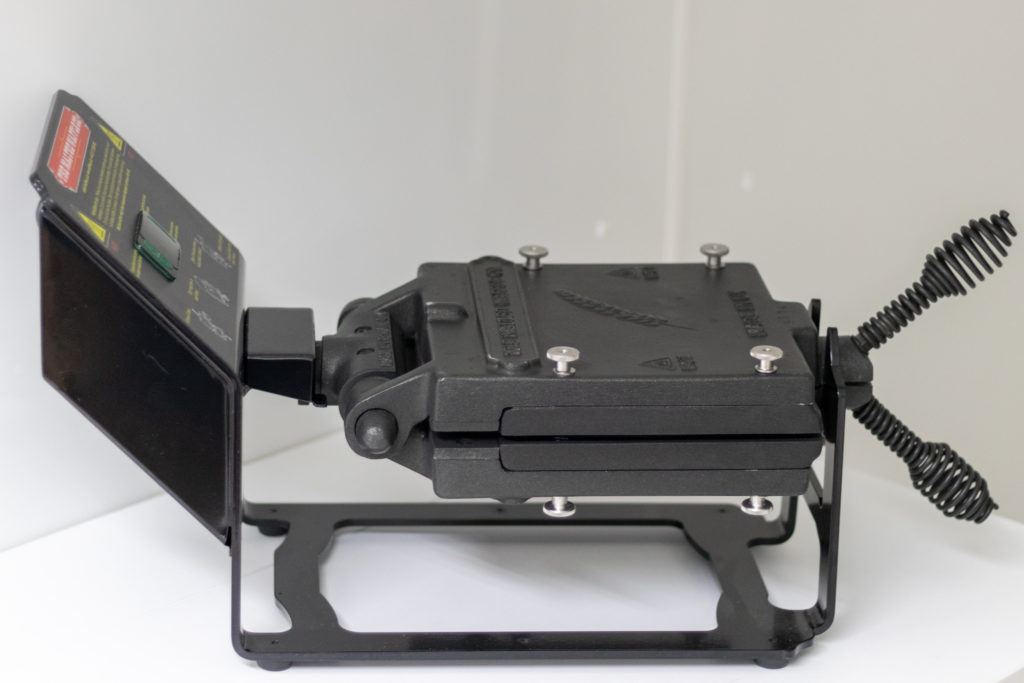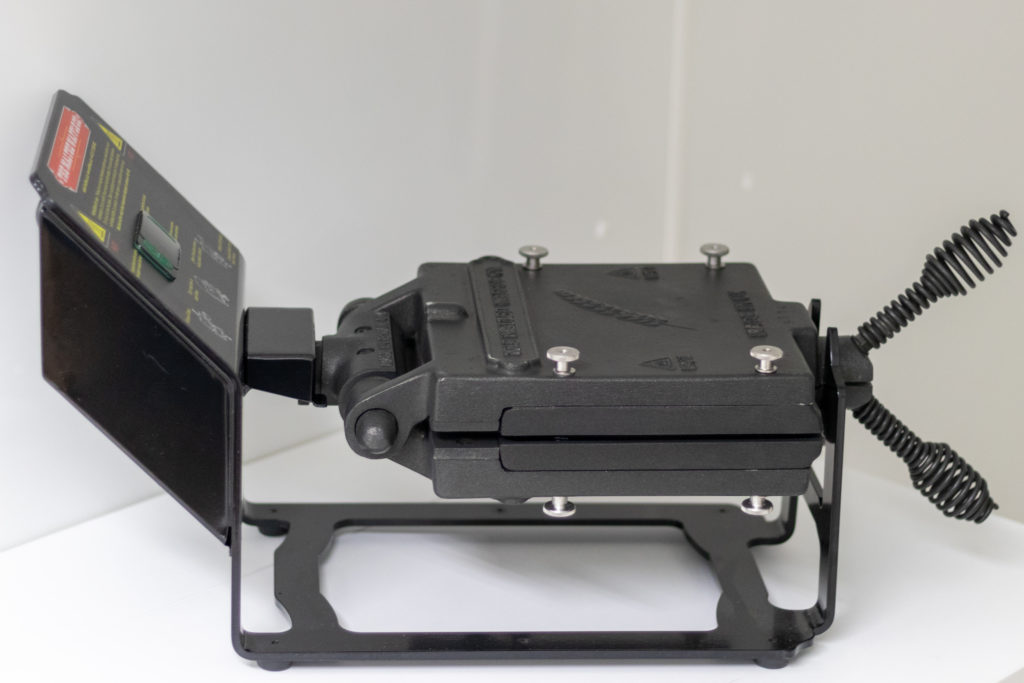 It sounds amazing! Why is it Limited Edition?
Because, we only have 20! When they're gone, they're gone. So, get your hands on one now for the special offer price of £550 + VAT.
After these 20 machines have been sold we will be making more but they will be made to order and will also be sold at the original RRP of £600 + VAT. This saving and instant availability makes them more sought after and we already have customers making the decision to purchase them. Make sure you don't miss out!