How to use a Waffle maker.
Posted on Nov 13th 2019
Waffle machines, like many other things, come in all shapes and sizes. The use of one should seem pretty obvious. However, we have compiled a few ways in which to get the best out of your machine. Over the years many different ideas about how to best use your waffle iron have been discussed by chefs and manufacturers alike. The mechanics that make these machines may have more scope into the best way to utilise them over the chef though. The complex machinery is ideally made to last a whole lifetime, especially if you opt for a hardy cast iron version. To ensure you only ever need to buy one machine here is the best way to use it!
---
What is a waffle iron and how to look after it?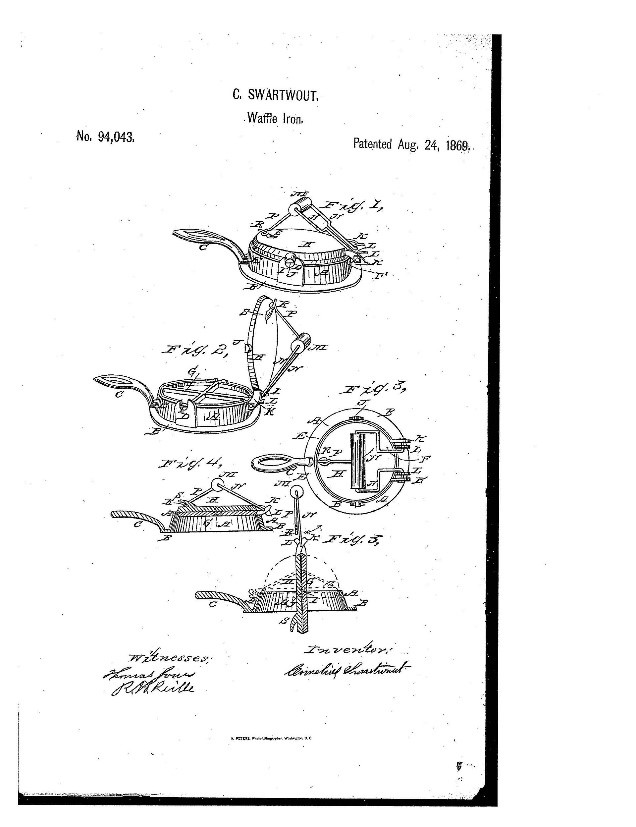 Aside from being hot and heavy (no, not your love life), the waffle machine has a few other key characteristics too. Generally speaking, a waffle maker will have a dimpled, grid shaped plate within the initial shape. The machine should feature a timer and a power cable (if we're not talking about making them old school).
In fact, the oldest accounts of waffle makers date back to around the 14TH century in the Netherlands. The first waffle iron was patented in 1869 by Cornelius Swartwout to be more like the swivel-y shape we know today.
But what about my machine?
A waffle machine must always be used when it is at its hottest temperature. This to ensure the crispy goodness is created inside, whilst cooking the middle to a lovely fluffy consistency. The ideal temperature for a waffle iron to be cooked on is 180⁰C. Contrary to many chefs beliefs, the best way to cook on a waffle iron is NOT grease the plates. If the plates are good quality cast iron then the temperature combined with the mix should be the perfect mix to ensure a well-cooked waffle, which falls out easily. Not greasing the plates also contributes to keeping your machine clean and the general upkeep of it too.
---
How to use a waffle maker.
1.) Get your equipment together. You'll need:
-An all-important waffle machine, preheated to 170⁰C-200⁰C
-A bowl and whisk for mixing your batter
-A jug/ladle (plastic) for pouring your mix into the machine
-A plastic fork/spatula for removing your waffle from the machine
-Optional wire cooling rack, for putting your fresh waffle onto before serving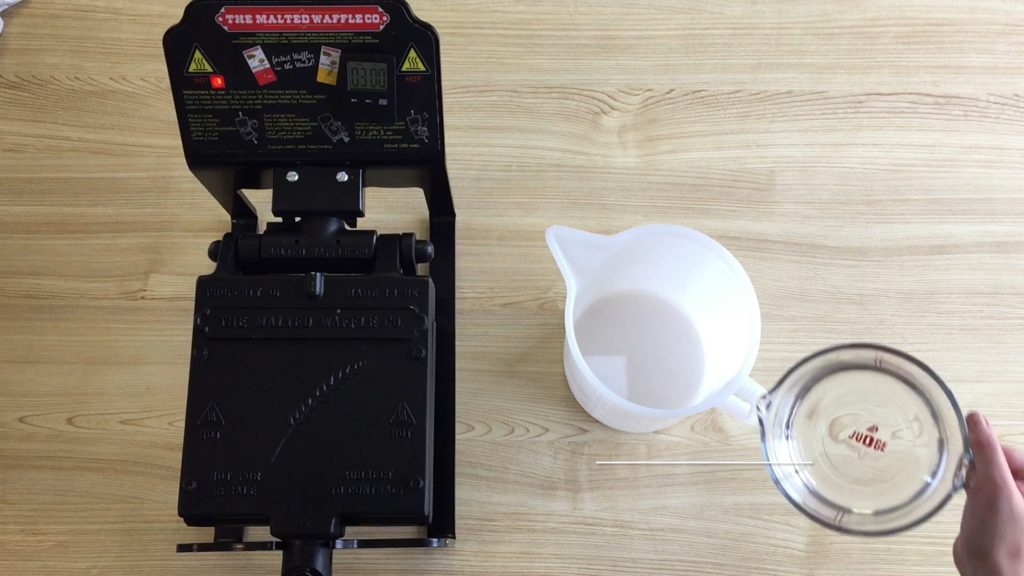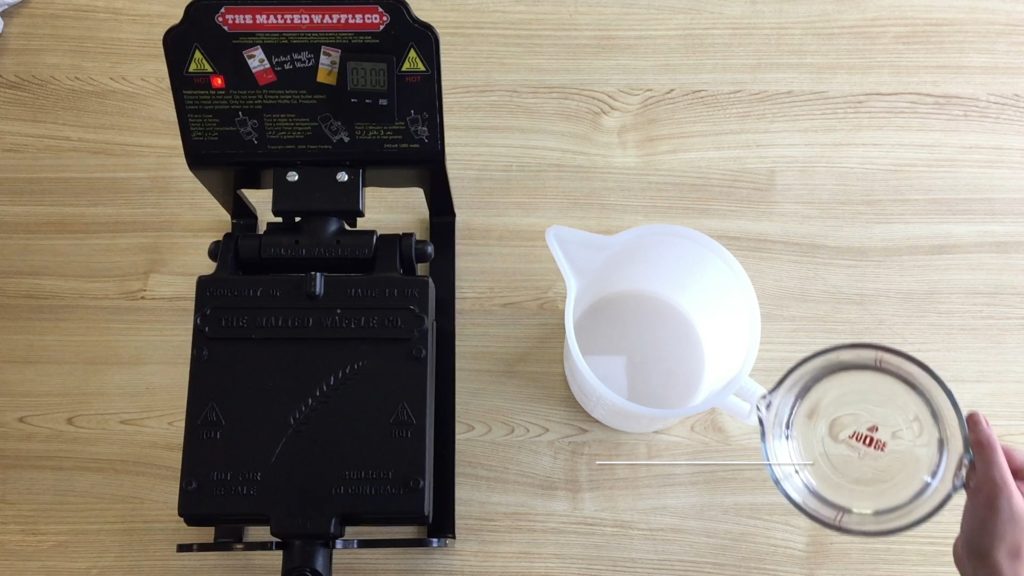 2.) Make your waffle batter.
Make sure that it is as smooth as possible! Any recipe is fine to use however our favourite has to be The Malted Waffle Company's Complete mix.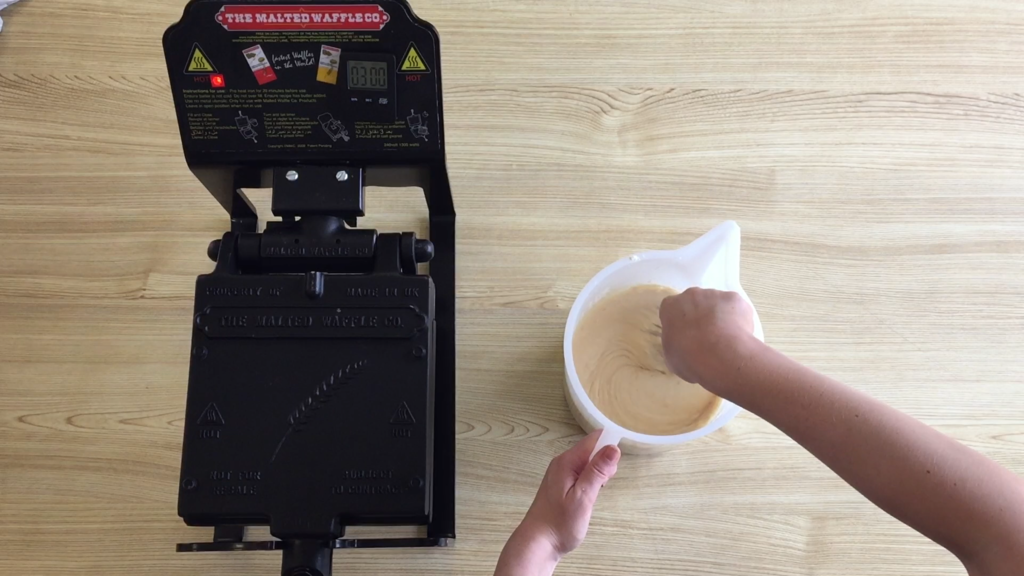 3.) How to fill the machine with batter.
You could use a jug or a ladle to do this. Make sure that whatever utensil you use is always plastic though! The mix should be placed into the centre of the plates and should spill out naturally to the edges. One ladleful should be enough. But don't fear! If you overfill the waffle machine, many models have overspill design which cooks the excess on flat surface outside of the dimpled plates. So you don't have to deal with sticky waffle batter spills!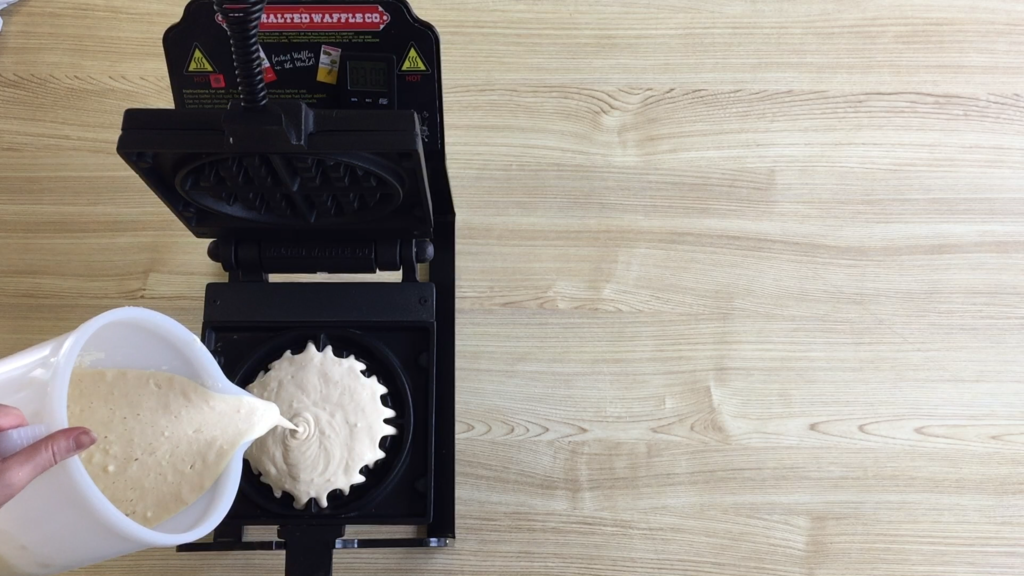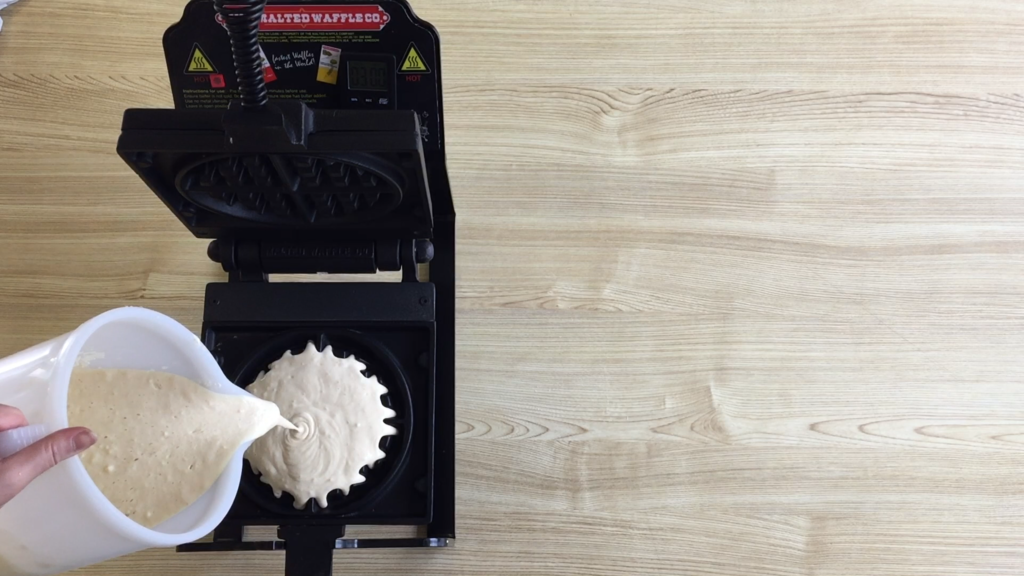 4.) Now close the machine but and turn it over!
We have to thank our man Cornelius Swartwout for the swivel hack. This ensures the batter completely coats the internal plates. This creates that crispy outer and fluffy inner that we all love so much! (don't mind me, just drooling already)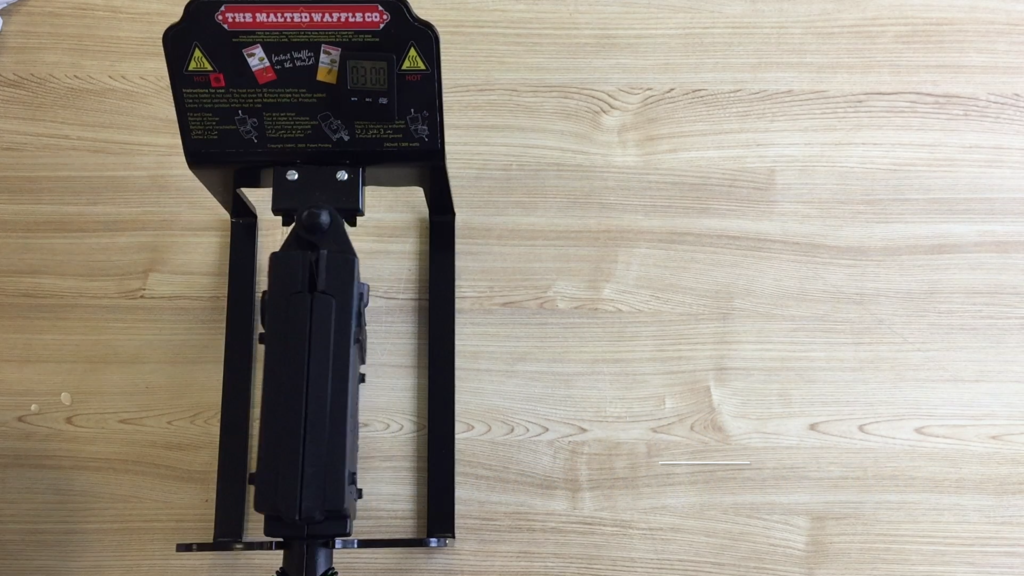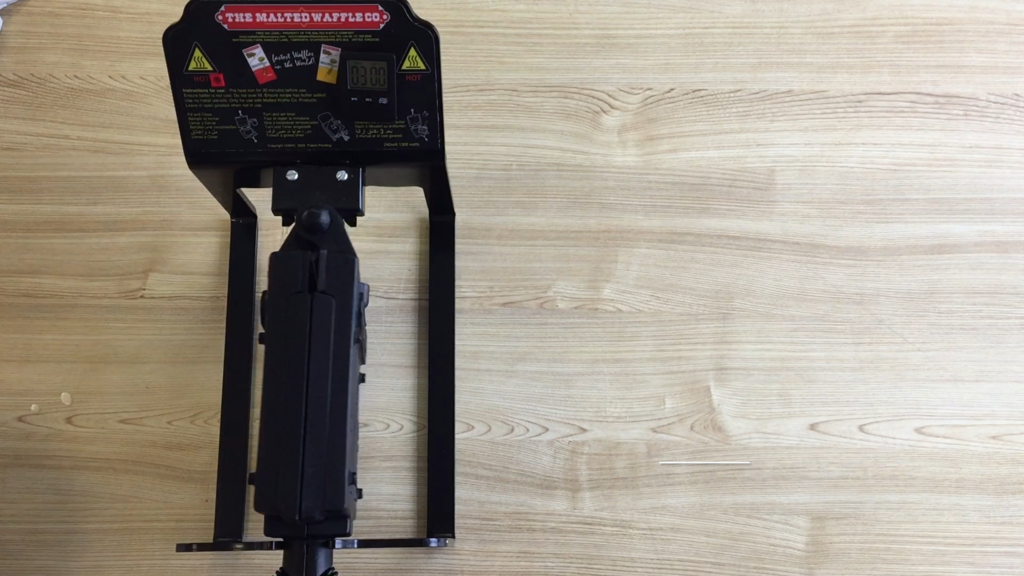 5.) Now wait!
3 minutes is the optimum cooking time and your waffle machine should have a timer on it. If it doesn't, then why not upgrade to one of these fancy irons from The Malted Waffle Company now! You have 3 minutes to browse something so why not make it something useful!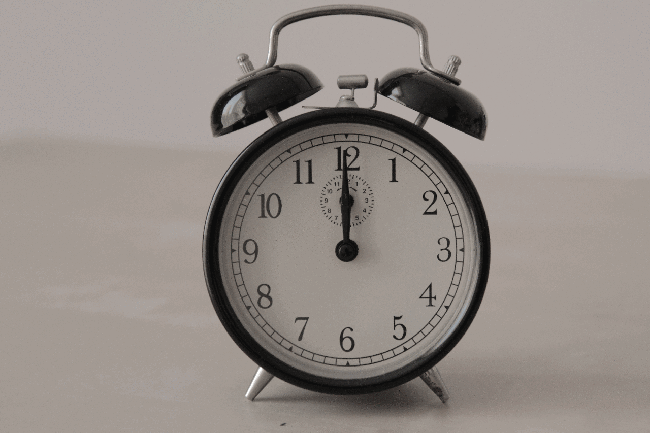 6.) Open the waffle machine.
No need for turning again! There may be some left-over steam so do be careful when opening but do make sure to inhale the smell of that freshly baked goodness.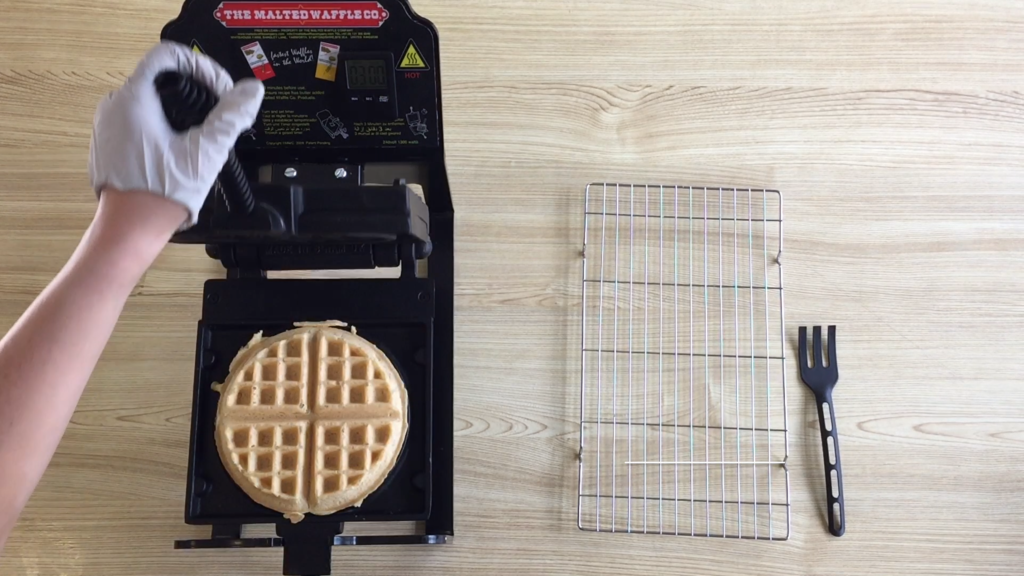 7.) Take your waffle out of the machine.
To do this we suggest using a large plastic serving fork or spatula. This would probably be one of the easiest times to damage your machine if using metal utensils, so we highly recommend against doing so. You can place the waffle onto a wire cooling rack before serving if you like. Waffles retain heat quite well so you don't have to worry about them getting too cold, too quickly. However, we bet you'll be eating it before it does go cold! Too good to resist!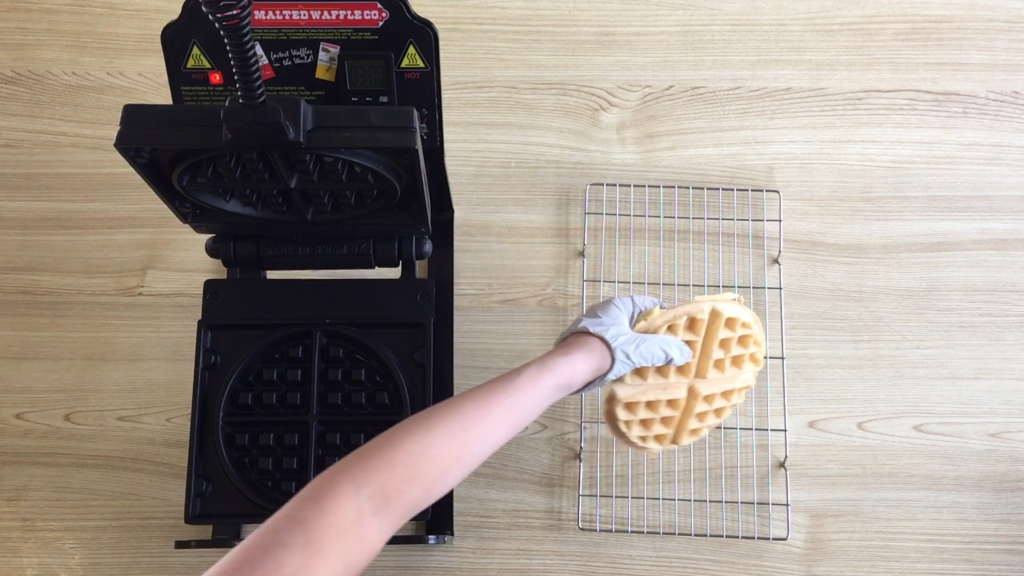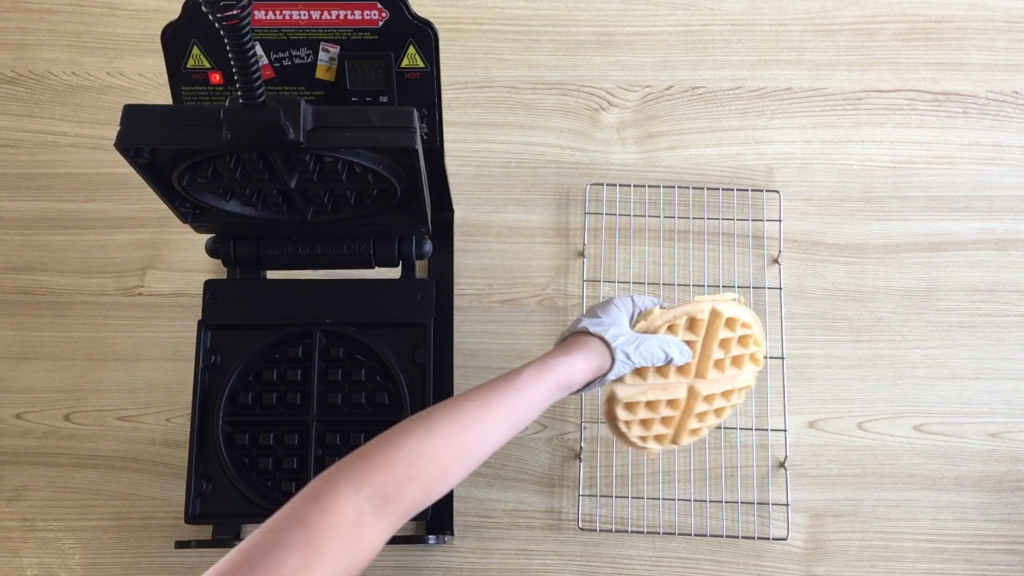 8.) Enjoy!
Top your waffle however you like! Whether you are a syrup lover or ice cream person, sweet or savoury, a waffle topping is your choice! Be creative.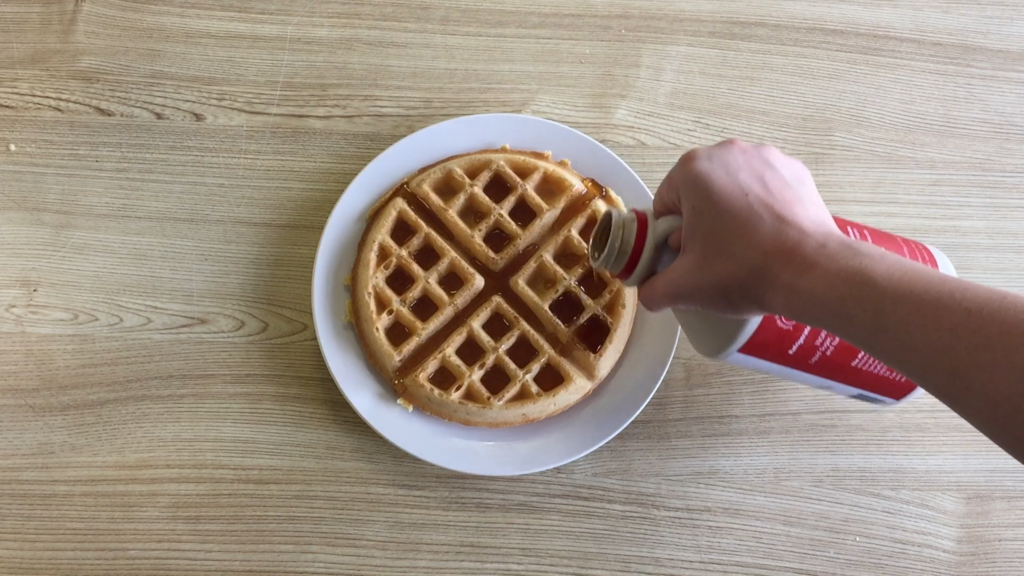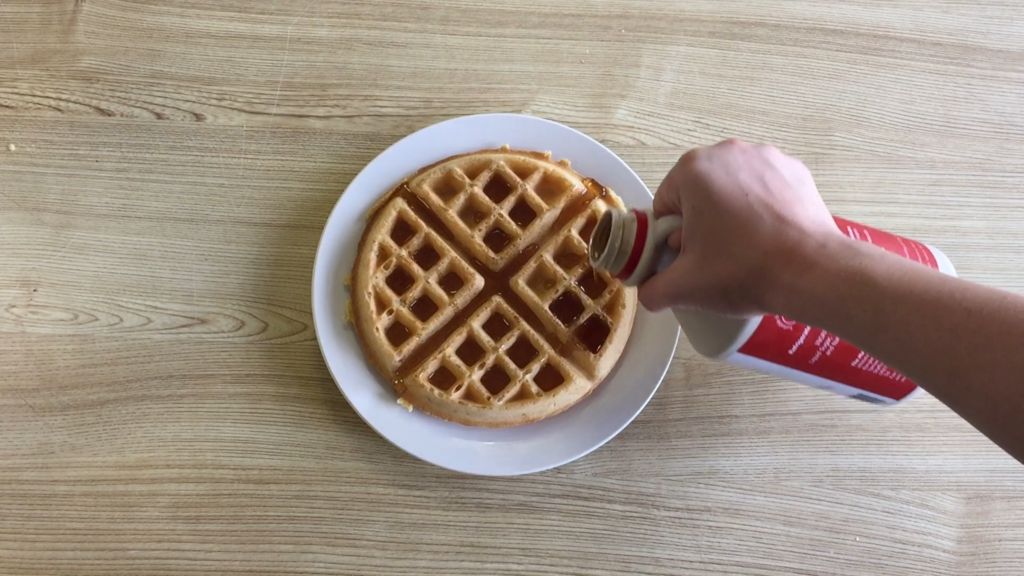 ---
Tips and Reminders for waffle makers.
-Keep it hot and not greasy! The temperature alone will keep the machine mostly clean and your waffles coming out perfect every time. Remember to not put any type of grease onto the plates of your machine as this will result in cooked on residue which will deteriorate the quality and taste of what comes out of your machine. Built up greasy residue will also cause your machines lifetime to decrease and may incur large cleaning costs.
-Never use metal utensils on your waffle machine! These will scratch the plates and cause long lasting damage to the cast iron and Teflon coating. Stick to using plastic utensils only, such as ladles, jugs and forks.
-Keep your machine clean! Use a Teflon brush to brush off any excess waffle crumbs from your machine. Cleaning is inevitable with any food maker and can be so simple.
-You can use water on your machine*! The best way to clean the machine is to steam clean it. Just simply turn off and whist still hot carefully place kitchen roll inside and cover with water to create the steam. We've added a handy video here to help you do this! You can also wipe your machine with a damp cloth daily to keep it in the best condition.
-Remember that the classic waffle pattern isn't limited to its namesake! Be creative! Pizza, fritters, donuts, hash browns and even omelettes can be made with the grid imprints!
Here at The Malted Waffle Company we think that waffles are only as good as the machine you're making them in. Thank goodness for Cornelius Swartwout in the 1800's for enhancing our waffle enjoyment with his patented design. We hope that after reading this post you know how to use your waffle machine to its full potential. Hopefully cleaning it will be a doddle and become second nature too.
---
How to find out how can we help you?
If you're thinking about an upgrade on your machine head over to our website to see what machines we have to offer. Can't afford a waffle machine? We'll give you one for free! Our free on-loan programme allows you to enjoy our tasty, all-natural flours with the addition of one of our waffle machines for free! Or even if you're just interested about how to clean your existing machine. Please take a look at our YouTube channel to view our helpful videos on how to clean your machine best.